Globally, 2.4 billion people live without access to a basic sanitation service, 892 million of these people practice open defecation. In sub-Saharan Africa alone more than 70% of people still lack access to basic sanitation (i.e., improved toilets/latrines).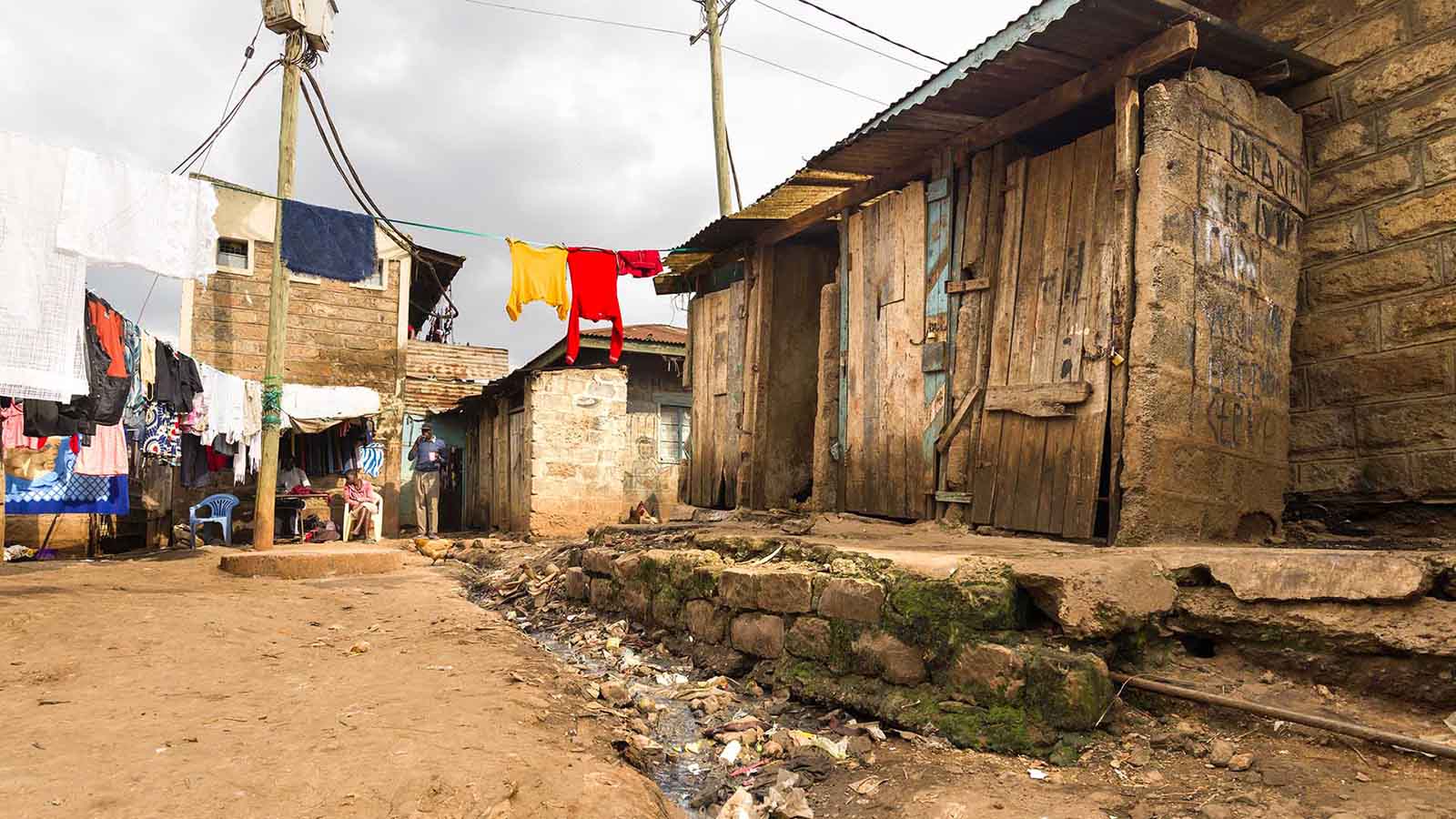 According to the World Bank, only 30% of Kenyans have access to safely managed sanitation. A high majority of the 6.4 million urban dwellers practice open defecation, or rely on the services of local latrine sanitation workers.
The sanitation workers manually scoop waste and typically dump into water bodies and ecosystems, with devastating consequences to public health and economic growth.
Joyce Klu, the founder of Mobile Alert Toilets (MAT) explains more in our video below.
The Solution
Mobile Alert Toilets is a social business that uses our online platform to connect individual stakeholders by scheduling, collecting and treating/recycling waste to generate revenue.
This is achieved by installing our ultra-sonic sensors into pit latrines.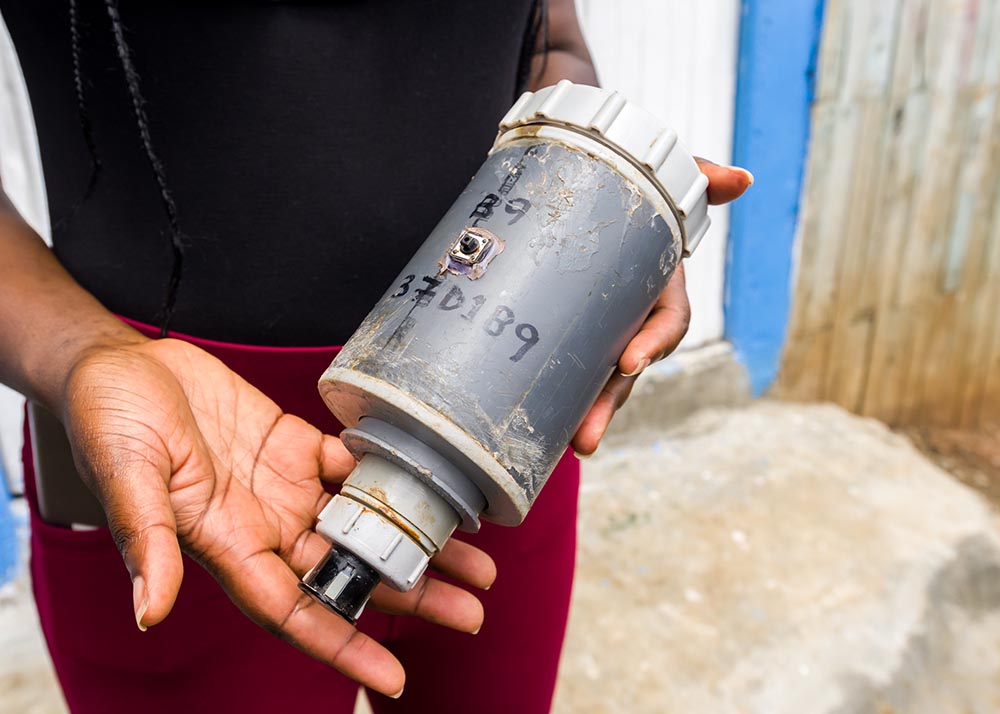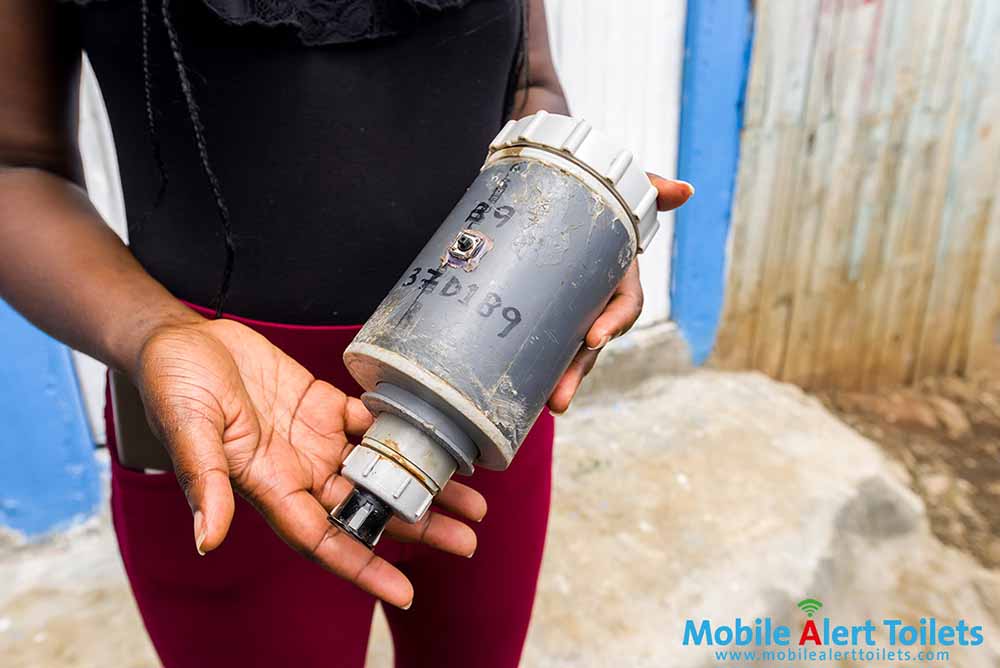 Data from the sensors is used to automatically schedule collection by dispatching available latrine vacuum trucks and sanitation workers to collection points. The waste is safely removed and transported to recycle/treatment plants.
Our clients can check the fill levels of their latrines, make purchases for their sanitary needs and can interact on our community feature.
MAT is presently focusing on schools in urban slums of Kenya, currently working in the Korogocho slums.
Details

Category: MAT
Riverside Secondary School is another school based within Korogocho, again having latrines in need of repair and renovation.
Mobile Alert Toilets, along with support from Toilets For All, renovated the existing latrines as well as providing a hand washing station for the students and teachers to use.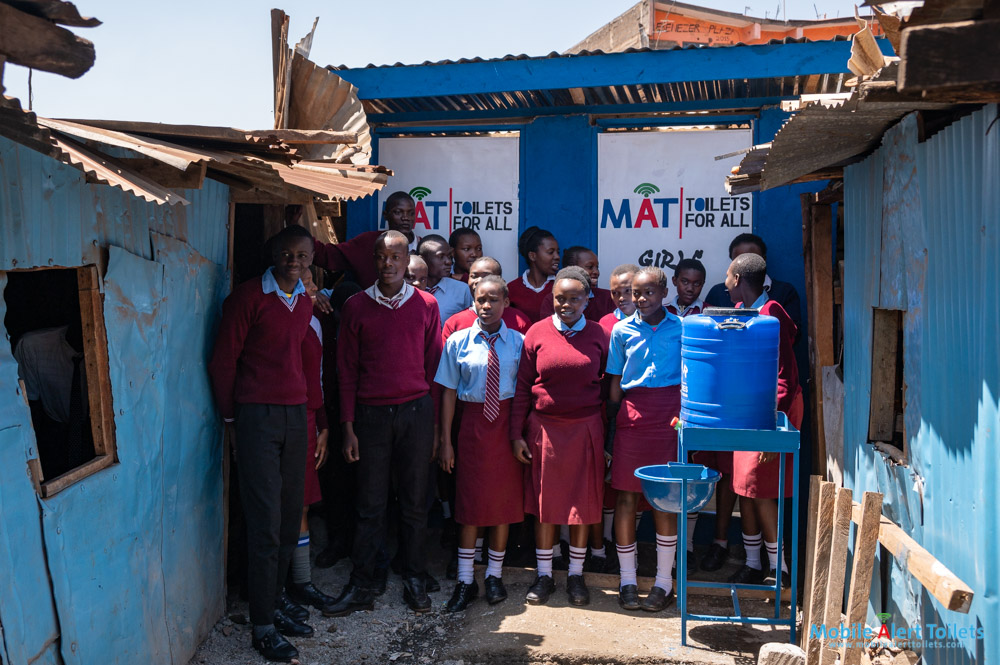 Details

Category: projects
We recently completed renovation of the latrines at Neema Junior School, a short distance from Ryeeda CBO School which we renovated last year, some photos of the happy teachers and students, as well as the new facilities are below.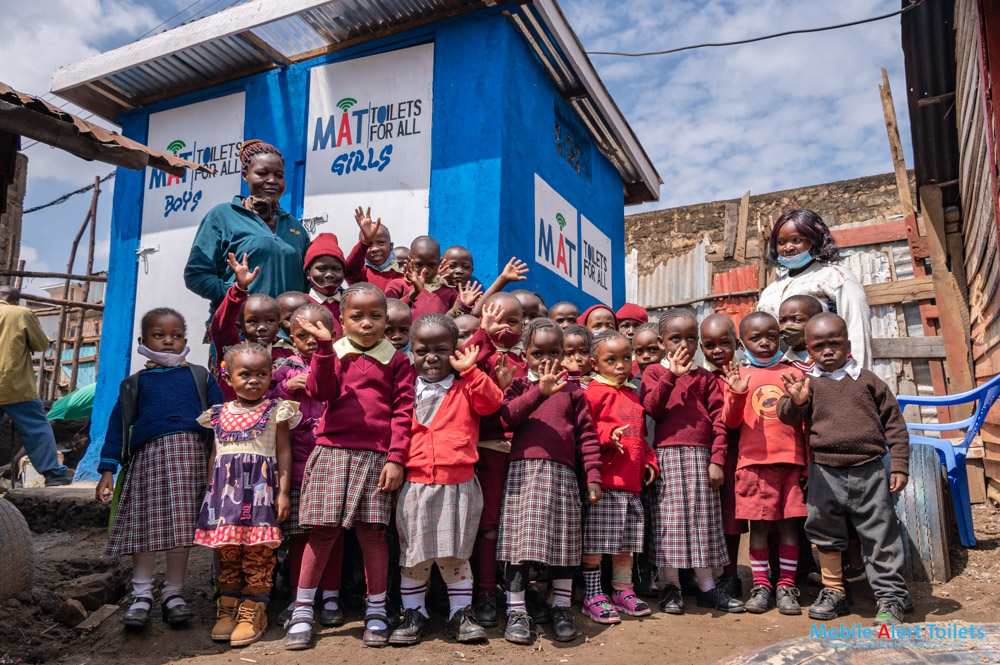 We also produced a short video with the finished latrines and thoughts from the schools headteacher.
Details

Category: projects