Based in Nairobi, Kenya, Mobile Alert Toilets (MAT) is a social business that renovates and improves existing overflowing pit latrines in low income areas of Kenya- including the urban slums. We work in schools and households currently focusing in Korogocho slums, Nairobi.
Existing dilapidated latrines are either demolished and reconstructed or renovated by re-enforcing slabs, improving the super structure (roofs, walls, ventilation).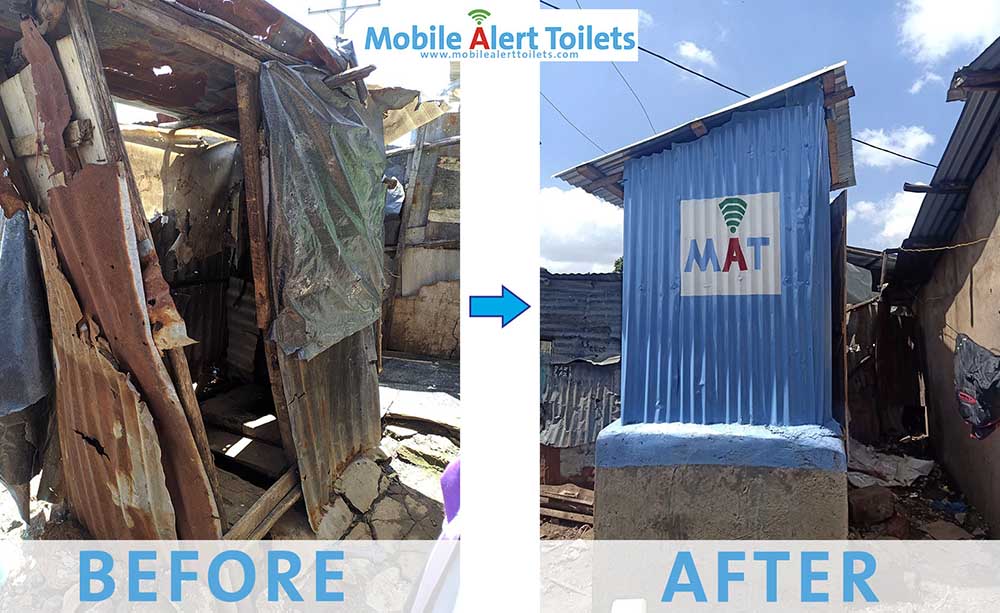 Additionally, the latrines are fitted with containers (only in areas where exhauster trucks cannot access) and an ultra-sonic sensor to help monitor and send automated messages alerting MAT to arrange for emptying and safe disposal.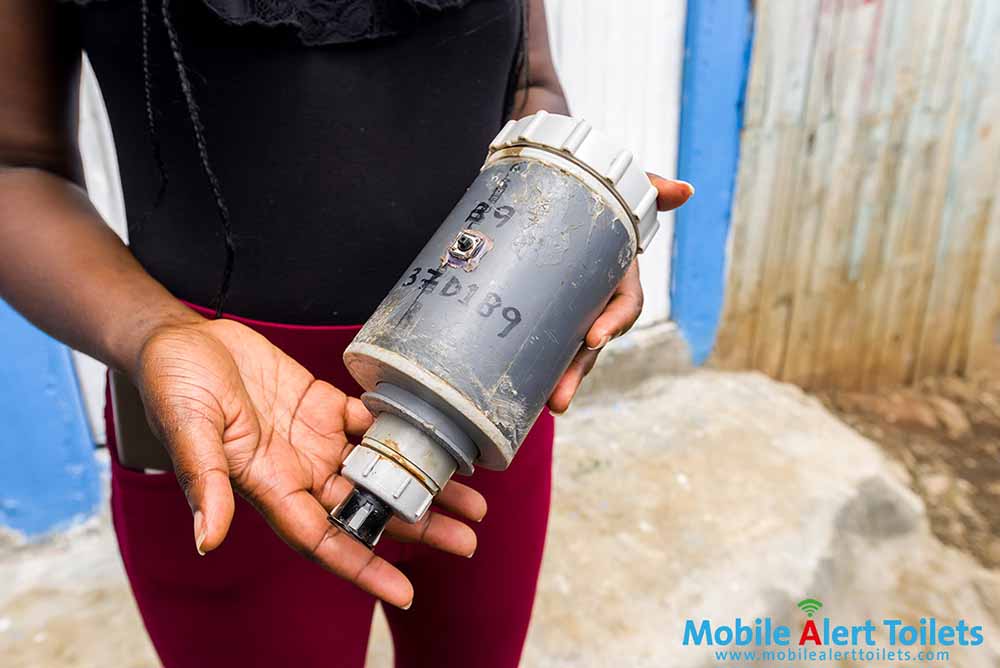 This process removes the current situation where waste is disposed of in to the local river bodies, instead being hygienically removed and transported for processing.